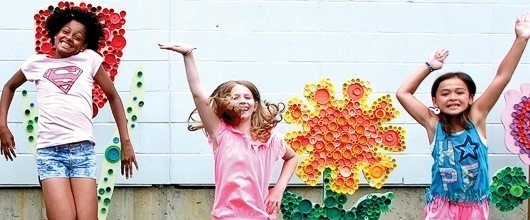 Renew
You are more than a Girl Scout. You're a G.I.R.L. (Go-getter, Innovator, Risk-taker, Leader)™
We believe there's no such thing as too much. That there's no excuse for making excuses. Our strength doesn't come from how much we can lift but from how often we can lift ourselves back up. We are everyday optimists. Adventure seekers. Problem solvers. We are girls, troop leaders, mentors, advocates, parents, Girl Scouts. We are G.I.R.L.s (Go-getter, Innovator, Risk-taker, and Leader). We will not stop. In fact, we're just getting started. Renew today.

Not yet a member? Join now. 
Online Registration Tips & Tricks:
If your Girl Scout is a current member, please register through your online MyGS account.
If you have a MyGS account, please add family members who are new to Girl Scouts through the "Add a New Member" link found under the membership tab.
If you are transferring from a stateside council to overseas, please complete this form before registering.
For members based in Singapore, please contact us before starting your registration. 
Always use either Google Chrome or Mozilla Firefox as your web browser.
Do not hit the back arrow, this can cause an error. 
In the opportunity catalog: if you do not see your troop listed, select "unsure" and then tell us the troop #, community, and the name of the troop leader in the box that will popup upon the selection of unsure. 
For error messages: please take a screenshot of the message and contact us right away. Very important-- do not start over, this will cause additional errors.
If you are paying with a U.S. credit card, you will have to enter the state again after the country selection on the billing information page.